---
CoolProps Continues to Rock the 1:1 Scale Market with Predator Busts!
By Dan | Published September 27, 2018
CoolProps has been coming out with some really awesome pieces and while I haven't been able to get my hands on one to review (I have been asking them but so far no love) I am loving the fact that they are continuing to work with the major studios to produce these pieces.  I am in LOVE with the Wolf Predator (which is my favorite Predator aside from the P1 original), this thing looks badass!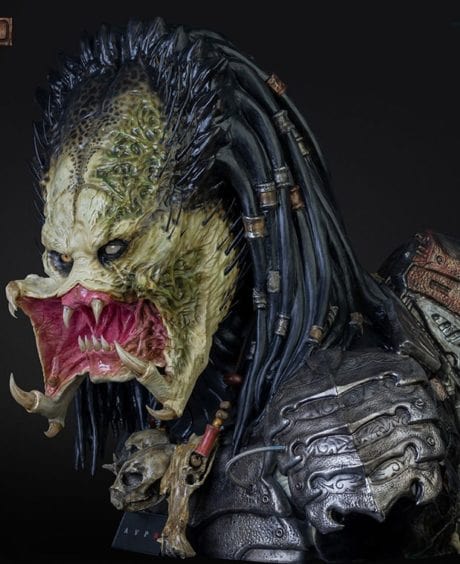 What I really love about these pieces is they all integrate the full backpacks instead of cutting them off at the neck.  Here's the rundown on this piece from Sideshow, who are the official distributors of the CoolProp pieces:
Sideshow and CoolProps are proud to present the Wolf Predator Life-Size Bust Prop Replica. This Predator appeared in the 2007 movie AVP: Requiem.
The veteran Predator has a different appearance than the other young Predators from previous movies, and he has gained popularity among many fans with his plentiful weapons and his iconic injured face.
This bust was produced based on the screen-used stunt suit which was created by ADI studio for the film. CoolProps replicated the scars which show his battle history, the dreads, which were measured from the original prop's length and width. The various kinds of dread rings were also faithfully replicated.
There's no other details other than the fact that it's almost 26" tall.  From the photos, the dreads are obviously part of the cast and not individual like the first Wolf bust Sideshow did, but rather like the very first lifesize P1 bust they did many years ago (Which is still the best I have seen and also the most expensive on the secondary market).
In addition to the Wolf, they've also got a Scar bust and the "Fugitive Predator" from the new movie that recently came out with the Tony Stark style ending.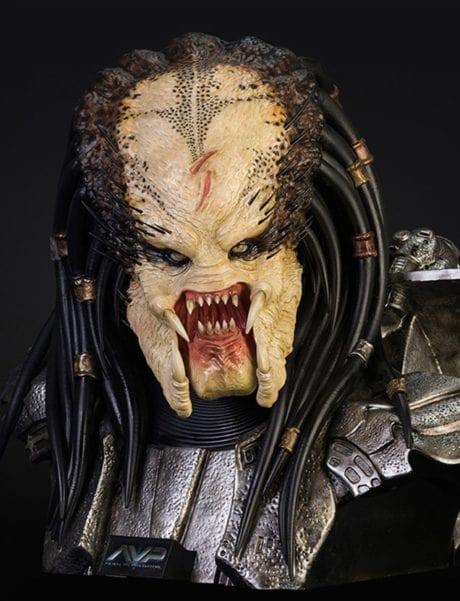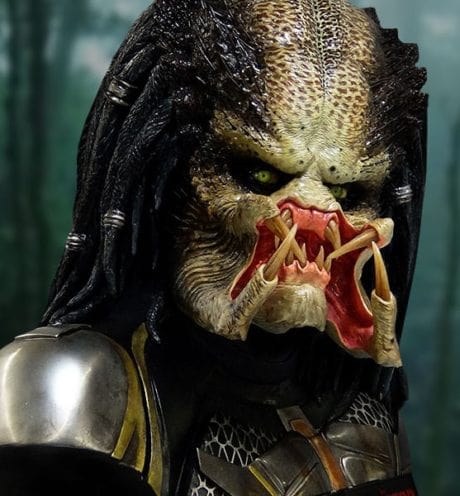 Really digging the mouth detailing on these pieces, they look amazing.  What do you think folks, anyone else putting in a pre-order for these?  Leave a comment and let me know what you think.
Enjoy! Dan